"Beam me up, Scotty" , is the command Captain Kirk gives his chief engineer, Montgomery "Scotty" Scott, when he needs to be transported back to the Starship Enterprise. We all  do not need to be beamed to Starship, but we need to beam the selfies to our friends at lightening speeds. I can see everyone nodding their heads in agreement, especially the youth brigade. Selfie in a store, with the dress you want to buy and need an instant confirmation or selfie with your friends at a resort to make the missing ones jealous. Selfie at super speeds is just one of the things that Airtel 4G is promising and at no extra charge.
New 4G SIM, delivered home without any charge, if you are already an Airtel user with a handset that will support. No this is not a dream. No catches, no caveats, nothing. All you need to do is tweet. Yes sir, tweet and get Space Age Internet right at your door step. Tweet #GetAirtel4G and boom, he gets a reply from @AirtelIndia Genie handle directing the user to a link to fill in the details for the delivery. Even genie's need addresses if you did not know 🙂 Be sure to stay at home once you fill the details, because they are delivering in 4 hours, then just as Captain Kirk says – "Beam away Scottie".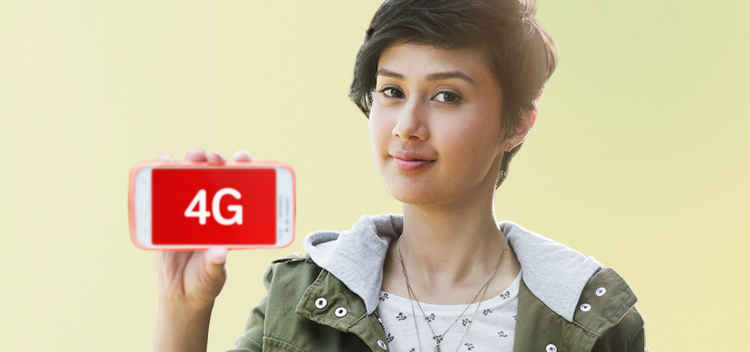 In this day and age, where phone is your best friend, the speed of the connection is the only limiting factor. Gone are the days when we used phone to talk. Now, smart phones are used for everything. From searching for a job to shopping, from staying connected with your friend's group to paying the bills, from watching movies to cricket matches, all from the palm, any time, any where and every where.
Right here, right now, is the mantra of the current generation. We want to have our wishes fulfilled the instant they are thought of or imagined. No delay whatsoever please. Whatsapp the engagement pictures with the friends group, or send the gift to the cousin's marriage you could not attend, or troubleshooting a problem at work with your colleagues when you are on a vacation, we all need speed. That is what Airtel 4G promises to deliver and at no extra charges, if you are already a 3G customer.
@AirtelIndia has always been a pioneer in the Mobile and Telecommunications space. Ten years back, when we needed a fast internet connection at home, Airtel it was. Fast forward now to 2015, Airtel is still leading this space. I am right now typing this post using the fastest connection available at home given by Airtel. I have just tweeted for a 4G sim and awaiting the delivery. I got a call, already from the delivery guy, and he should be here by the time I finish writing this.
What are you waiting for? Go and tweet right now and beam away your selfies to glory.